Our bed bug removal services are safe and effective.
If you're like most people, even mentioning bed bugs can make you feel itchy and uncomfortable, so having them invade your home is a major problem. In the past, bed bugs were mainly only an issue in developing countries, but in recent years they have become increasingly common in the United States. Bed bugs can be easily transported on clothing, luggage, shoes, and other items. Once they take up residence, they multiply quickly, so once you notice signs of their presence, it's essential that you schedule bed bug removal services as soon as possible.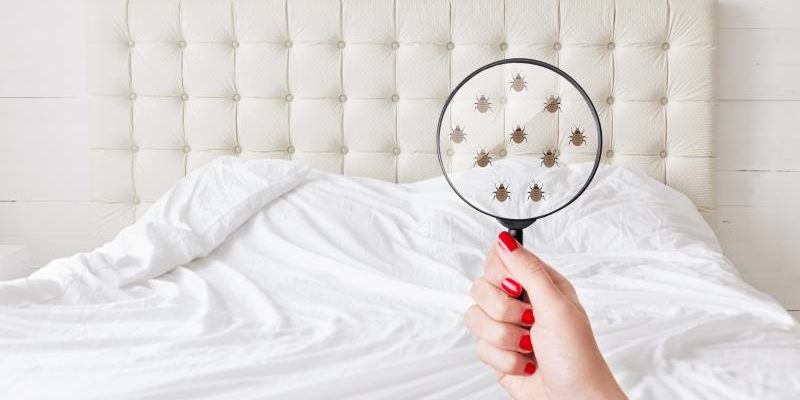 At True Blue Termite and Pest Control, we offer chemical bed bug removal services to safely eliminate infestations. Unlike heat treatments, which require the home to be 145 degrees for several hours, our chemical treatments specifically target bed bugs without damaging your home or belongings.
Bed bugs are nocturnal and often bite people as they sleep in their beds. If you notice you're waking up with clusters of lines of itchy, red welts similar to mosquito bites, that's a sign that you may need to schedule a bed bug removal service. Other indicators of a bed bug infestation include tiny blood stains on sheets or pillows, which bed bugs leave behind after feeding, and evidence of them shedding in your mattress or other areas where they may be living.
It's important to remember that a bed bug infestation can occur in even the most well-kept homes, and it is not a sign of uncleanliness. If you need bed bug removal services in the Knoxville, Tennessee area, reach out to our team to schedule an appointment. We'll handle the issue safely and efficiently so that you can get back to enjoying your home without any worries.