At the first sign that you need wasp control, we are prepared to come to your aid.
Wasps are one of the most feared and hated pests around. While they are vital to their ecosystems because they prey on other insects and keep those populations under control, that doesn't mean you want them bothering you while you swim or enjoy a picnic on your own property. If they feel that you are a threat, wasps can be very aggressive and sting you multiple times without being harmed themselves. To avoid painful stings and potential allergic reactions, trust our team at True Blue Termite and Pest Control to provide you with effective wasp control solutions.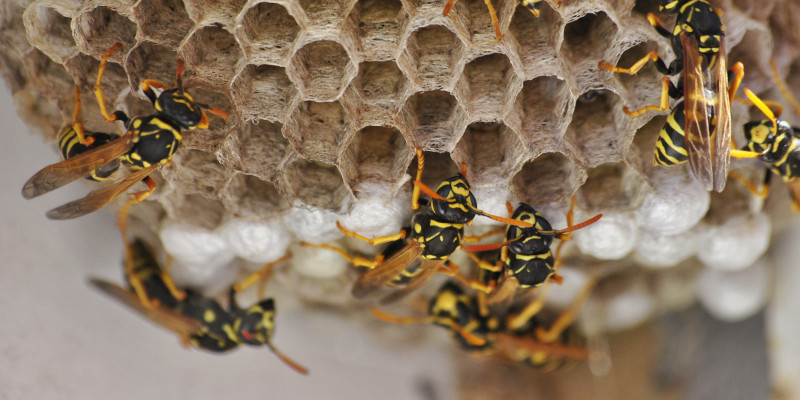 When our certified technicians arrive at your home in Knoxville, Tennessee to provide wasp control, you can expect us to assess your wasp problem and decide the best way to address it. Once we apply our highly successful pesticides and they finish taking effect, you can rest assured that wasps won't bother you anymore.
You can return to enjoying your yard as you usually do without living in fear. If you find one or more wasp nests on your property, we also provide wasp removal, so you can count on us to take the proper safety measures and do a thorough job however severe your wasp problem is.
We pride ourselves on our honest and prompt service, and we do our best to provide treatments within 48 hours after your call. If you have any questions for us, we would be happy to discuss your needs and offer our professional recommendations. Give us a call today for reliable wasp control.