Our team offers effective bed bug control services to let you sleep in comfort once more.
Although bed bugs may sound like an old-fashioned problem that we don't have to worry about in the modern day, unfortunately this is not true. While bed bugs are less prevalent than they used to be, they are still a very real problem that many people have to deal with. If you or someone in your household keeps waking up to find itchy bite marks on your skin, similar to those caused by mosquitoes, then you likely have a bed bug problem, and we encourage you to call our team at True Blue Termite and Pest Control right away to get it taken care of. We offer effective, reliable bed bug control treatments that will eliminate these pests and allow you to sleep in comfort once more.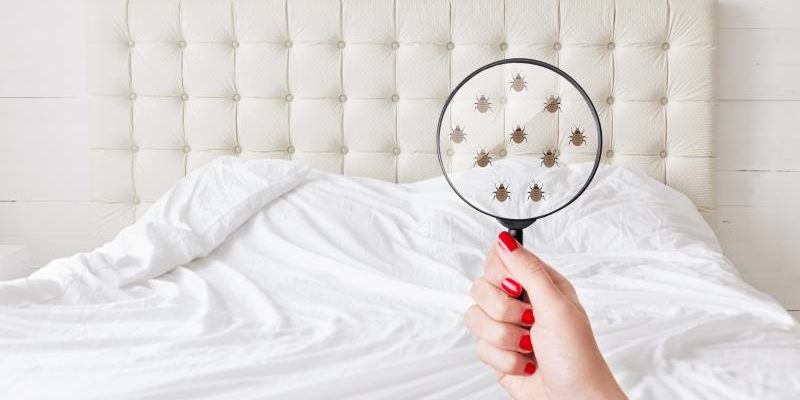 When it comes to bed bug control, pesticides alone often aren't enough to get the job done—a few individual insects are likely to be naturally resistant to the chemicals, and they can go on to lay eggs and repopulate the infested mattress with a new colony of bugs. To ensure that all the insects are eliminated, we use chemical treatments to kill the bed bugs. While some other pest control companies use heat treatments, this involves raising the temperature in the room to 145 degrees Fahrenheit and maintaining that temperature for several hours, which may damage your belongings. Chemical treatments are highly effective and will not cause damage to your home.
Our team is proud to serve the Knoxville, Tennessee community, and we want to help you keep your home and everyone in it safe from irritating pests. If you suspect that you have a bed bug problem, just give us a call to get our bed bug control experts on the job.